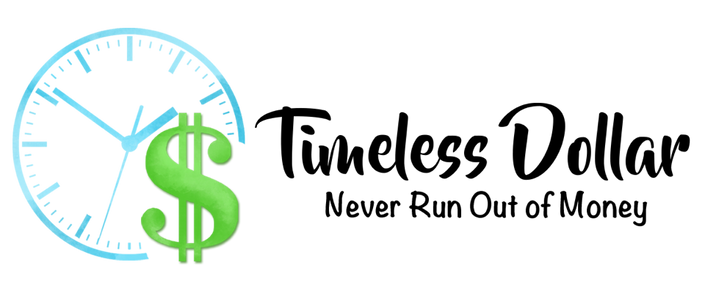 Trading Mastery For Financial Freedom
Ending The Fear of Running Out of Money
Learn how to trade successfully and never fear running out of money.
Can you rely on your paycheck long term? If you lost your job, could you maintain your lifestyle? Has the prospect of running out of money after retirement crossed your mind? This course provides the knowledge to trade S&P e-mIni futures consistently and profitably.
Learning to trade is the most valuable skill of all, and, like anything else, CAN be learned. The course teaches specific skills and techniques of how to read market sentiment and price action in order to anticipate likely price movement.
People who try trading without learning the real nuts-and bolts of what it takes mostly fail. The course instructor teaches eye-opening trading skills backed up with examples in actual trading. The course is designed for anyone who fears they may run out of money some day - or for anyone who wants to be a profitable trader.
Learning to trade is the most valuable skill of all and can provide life-long financial freedom.
This course doesn't waste time on theory, but goes right to the heart of the forces underlying market movement - investor sentiment. Students are taught how to recognize the telltale signs of growing sentiment and to interpret likely directional bias. Other courses teach trading theory or methods based on lagging indicators and moving averages. That is mostly useless information.
The course instructor covers the key aspects of profitable trading, including the importance of patience as well as reasons most traders fail, such as that being right about directional movement is not as important as most novice traders realize.
"I just started with Marv Eisen's Timeless Dollar trading program and it is, in fact, a complete course with Marv personally available for support---whether I am successful or not with it will be on me and time will tell. But I can tell you this: every question, concern, and request I had for Marv was responded to by him immediately and extensively. Based on my dealings with him, he definitely cares about his students and he is 100 percent committed to helping people achieve financial security. As far as I'm concerned, Marv and his program gets 5 stars. I am an actual customer and can be reached via email at [email protected] "
Harvey Greenberg, Esq.

"I learned more in Marv's course than from two previous trading schools. After taking the course and putting the techniques to work, I was able to make money more consistently than I ever thought possible. Before taking this course, I was letting my losses run and selling too soon on winning trades. My results were spotty and I was getting really frustrated with my trading results. I was almost ready to give up when I came across Marv's course. Finally, an instructor who really knows his "stuff".
Dennis R., Boca Raton, FL
This step-by-step course teaches you how to translate market sentiment and price movement into a consistent trading strategy that results in a high percentage of profitable trades and greater overall profits.
Screenshot of 17 Consecutive Trades: 13 Winners.
Profit: $1,613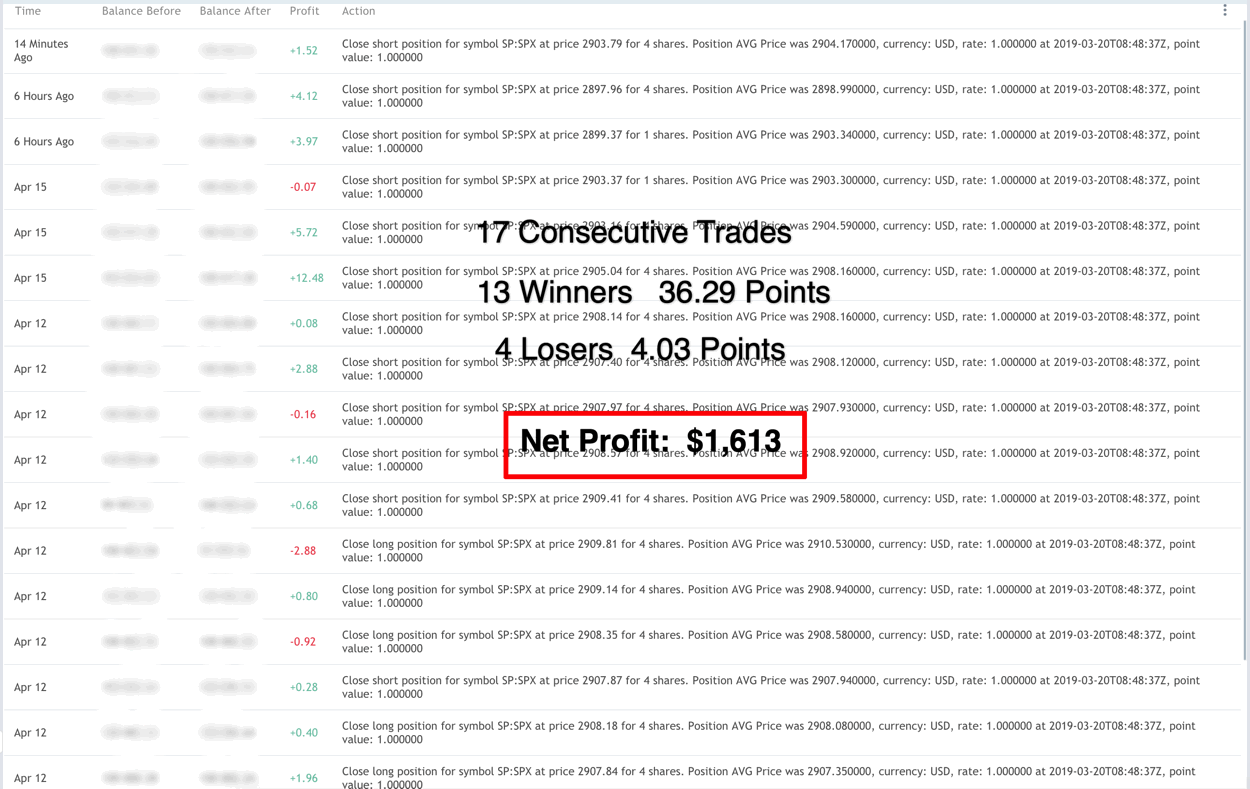 "Since taking Marv's course 5 months ago, my average ratio of winning trades went from 42% to 67%, a 60% improvement. I also take on more trades because, thanks to the information in the course, I worry less about market direction on my entries and concentrate on my exits. My trading income has grown as well. Before taking the course, I considered a "good" month if I had $1,500 profit. Now, on a "good" month I make $5,000. That's an increase of almost 350% in just 5 quick months. I also used to worry about trading more than one contract, but after taking the course I now know that my trading success increases exponentially when I trade more contracts. I've made more than $11,000 directly from the trading techniques in this course…. You don't have to struggle to earn a few dollars a month. Invest in yourself & get educated to start trading successfully. Let Marv show you how an expert does it!" - Michael D., New York, NY.
Trading isn't as easy as most novices think. This course will teach you exactly what you need to know so that you can earn money profitably and CONSISTENTLY.
Learn my proven trading methods TODAY!
Your Instructor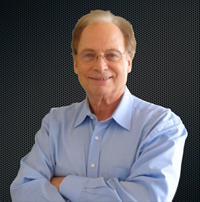 Marv Eisen is course instructor for Trading Mastery for Financial Freedom. "Cousin" Marv has spent years studying the price movement in the S&P E-mini futures market. He explains how price movement and direction can often be anticipated by observing four factors: the underlying sentiment of buyers and sellers as revealed by candlestick patterns, stochastics, momentum, and support and resistance levels. Using this information, together with specific trading "rules", a knowledgable trader can spot low-risk trading opportunities resulting in a higher percentage of profitable trades. "Cousin" Marv cuts through the "noise" and mystery of trading jargon in a well-illustrated course consisting of slides and videos. After covering the material, he demonstrates how the teachings are used in videos of actual market action. The lessons are presented in a clear format that even experienced traders can appreciate, yet easily assimilated by beginners.
Course Curriculum
Never Run Out of Money: Timeless Income Through Trading
Available in days
days after you enroll
The Signals: Candles and Technical Analysis
Available in days
days after you enroll
Frequently Asked Questions
When does the course start and finish?
The course is comprised of six main sections. Students have access to the first section immediately upon purchase. Each section contains a number of lectures. Sections and lectures are tiered to provide increasing levels of training for students to absorb and integrate into their practice trading exercises. Sections are released in weekly increments so that each student can incorporate the training into their paper-trading activities and gauge their improvement. Students can also go back to review previously-released material at any time. The course is completely self-paced online and includes everything needed for beginners as well as more experienced traders to improve their abilities toward the goal of becoming a consistently profitable trader.
How long do I have access to the course?
After enrolling, you have unlimited access to this course for as long as you like - across any and all devices you own. Trading is not a skill that is developed over a short period of time, and it's a good ideal to go back and review previous material to ensure that what was taught was not forgotten. Losing trades can almost always be attributed to some mistake that caused it.
What if I am unhappy with the course?
We would never want you to be unhappy! If you are unsatisfied with your purchase, contact us in the first 30 days and we will give you a full refund provided you have not proceeded past the first half of the course. Simply request a refund within 30 days after you enroll.
Do I have to trade real money to take this course?
Nowhere in this course are you required or encouraged to trade real money. The information is provided for use in a simulated trading environment. Trading real money is solely a decision separate and apart from and having no connection with this course.
Risk Disclaimer
Futures trading has large potential rewards, but also large potential risk. You must be aware of the risks and be willing to accept them in order to invest in the futures markets. Don't trade with money you can't afford to lose. The material provided is neither a solicitation nor an offer to buy or sell futures. No representation is being made that any account will or is likely to achieve profits or losses similar to those discussed in this course. The past performance of any trading system or methodology is not necessarily indicative of future results. Timelessdollar, at its own discretion, may trade in a simulated account. The information provided is intended for educational purposes only and to be used in a simulated trading account.